Mindfulness team building for the workplace has been rising in popularity in recent years and there are plenty of good reasons why. From its effective outcome on employee wellbeing to the skills it provides opportunities to develop, there are many core benefits to explore. In addition, offering your staff the chance to take part in programmes or activities that provide an upbeat experience with their colleagues encourages deeper connections between personnel, regardless of their level of responsibility in the company.
While some people see team building as a nice way to have a break from the usual weekly routine in the office, these activities have more important focuses, including the opportunity to better understand the skill sets and knowledge of your employees as individuals or when working as a team.
Organising team building events can have a range of benefits not just for your employees, but as a company, including improving productivity, increasing motivation, and encouraging creativity within your workforce. In addition, that's not to mention the numerous wellness benefits available for your employees' physical, mental and emotional health.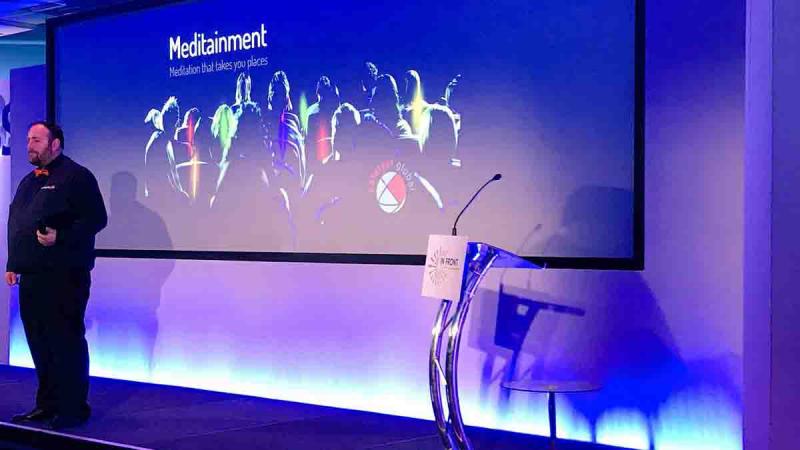 What is Wellness?
When you hear the word wellness, it's not unusual to associate it with recovering from an illness. However, it also refers to keeping your body in good condition and considering the physical, social, mental and emotional side of your employees. Many companies and organisations have been taking wellness more seriously over the past decade and are doing more to provide support for their staff.
By integrating wellness more fully into your employees' day-to-day lives you provide plenty of benefits including increased productivity, lower healthcare costs and improved retention. Programmes involving wellness usually intend to improve the health of the workforce overall but can include a focus on employees as individuals or as a team working at their peak. There are several types of team building exercise that will improve wellness, such as team meditation, healthy icebreaker activities, and mental health group activities.
Increased Productivity
Productivity is an important aspect of any size workforce and it is necessary to bring in greater profits. For businesses, productivity growth is essential, as having the resource to provide more goods or services for your consumers to buy will have a direct impact on how successful your business can be. Not only will improved productivity help with future growth and expansion for your business, but it will also help you to take the lead ahead of your competitors within your market sector.
Putting a focus on team mindfulness can be a great way to improve productivity for your business, allowing employees to take a minute away from ongoing tasks and diffuse high-stress situations. By providing your employees with a regular 10-minute break to gather their thoughts, you help to keep stress levels down and promote positive mental health. On average, 50% of people spend their time with their mind wandering and mindfulness team building can be the perfect way to reduce that statistic, helping employees to remain focused on the task at hand without distraction.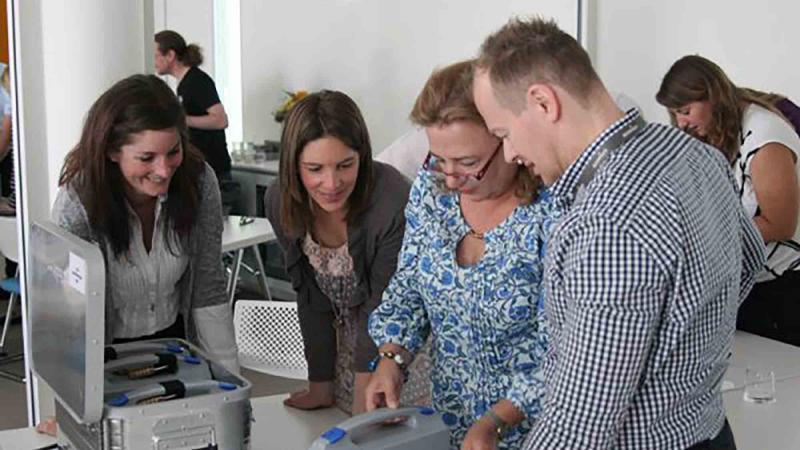 Employee Satisfaction
As an employer, you always want the best for your business and your workforce but understanding how satisfied your employees are with their current jobs can be a problem. Factors that influence employee satisfaction include workload, perceptions of management, flexibility, and teamwork. These things are all important for any business in wanting to keep their employees happy while ensuring increased profits.
Job satisfaction is just as important for managers as it is for employees. A satisfied workforce can help to improve efficiency for the business and the quality of goods, leading to more sales. One way to improve satisfaction within your workplace is to allow your staff the freedom to personalise their own workstations with unique equipment or decoration. In addition, it's also important to provide employees with sufficient safety equipment and health and safety training to ensure proper working practices that avoid health problems such as eye strain and bad posture.
In any job, knowing your colleagues can help to make your workload and communication that little bit easier. Effective communication is important for building trust and enabling support between staff during stressful periods, and team building can be a great way of breaking down barriers between your employees while developing new and existing personal skills. Icebreaker activities are an excellent way to generate conversation between employees while ensuring new starters feel welcome and integrated into the team.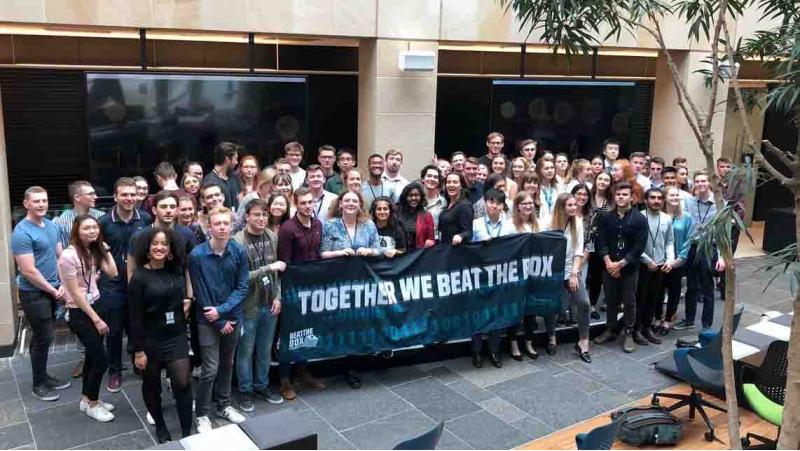 Recommended Activities to Improve Wellness
Most people find it difficult to stay focused without getting distracted, leading to less productivity in the workplace. Meditation has been shown to improve both our ability to concentrate and our attention span and can contribute to increased confidence to take on challenging tasks and improved overall wellbeing.
Our Meditainment activity is the perfect way to encourage your employees to let go of their stresses and focus on the present. Combining a blend of stories, music and sounds of nature to help you improve physical, emotional and mental wellbeing, this experience helps to relieve stress, regain focus and improve individual productivity, bringing more rewards for your business in the long run. Our Meditainment Live activity encourages participants to relax, close their eyes and visualise the guided meditation journey to the sounds of nature and complemented with subdued, calming lighting.
Further activities that focus on the improvement of wellness amongst staff include mental health group activities. If you are looking to challenge the mind and improve communication between your employees, then these targeted experiences are ideal to explore as a team.
In addition, escape rooms are a perfect way to bridge the trust in employees, by helping each other to solve and crack puzzles in a set amount of time. These types of problem-solving games give participants 60 minutes to solve puzzles and riddles, encouraging you to think quickly and effectively with your team before the time is up. Our Beat the Box team building exercise challenges teams to complete a series of escape room challenges in order to unlock a series of cases within a limited time frame. Not only will this build on your employees' problem-solving skills, but it also encourages the development of team communication and bonding skills.
For more information about Meditainment or any of our other team building activities, please get in touch with our team today.