Contrary to popular belief, team building days can work for all personality types and all employees - the key is in making intelligent design choices. Everyone, whether an employer or employee, enjoys fun and at their very core, team building icebreakers and events are simply learning through the medium of fun. The reason why some members of your office might find team building days frustrating or not enjoyable is because they are being made to engage in events that they don't find enjoyable.
Just like any form of communication, it's key to tailor your message to your audience. This can be a challenge in a diverse office filled with a range of different personalities, learning styles and individuals, though it is still possible – you simply need a team building day that is equally diverse. This is the only way to ensure that the team building day you organise is beneficial and engaging for everyone involved.
The question remains, what versatile activities should you look out for when organising your team building day? Catalyst Team Building UK has put together this guide to answer that very question, utilising over 30 years of experience to create a clear, concise method of ensuring your team building day works for everyone in your team.
Before looking to the icebreakers and events themselves, though, it's important to keep one central point in mind.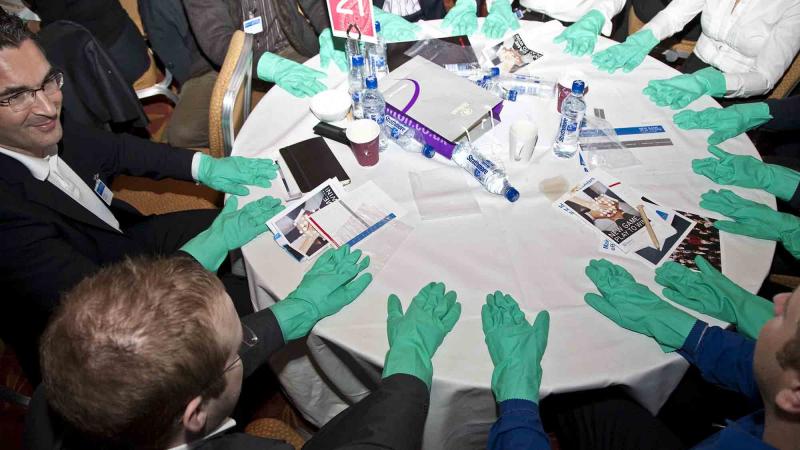 The Most Important Point to Keep in Mind
As humans, we are all unique. Everyone's needs differ, as do their learning styles, past experiences and skill-sets. Whilst some offices have team members with overlapping interests, the truth is that even these individuals have subtle differences in what they enjoy and what works for them. Considering this, every office can be classed as diverse and every team building day needs to be varied enough to cater for the vast range of personalities within your team. Not everyone will respond well to the standard role play driven, 'get-to-know-you' team building activities - some will engage much more with quirkier, more unusual options that you won't necessarily have come across before.
With this in mind, it's essential to remember that the team building strategies and techniques which work for some members of your team will differ to the standard. Expect to employ much more unusual team building events, as well as quirky icebreakers that break the mould and appeal to a slightly different audience.
In short, you are pitching your team building day to a very diverse audience. You cannot use the same old ideas to engage a group with a host of different tastes and preferences.
With that said, let's investigate some unusual icebreakers that might appeal to your team members.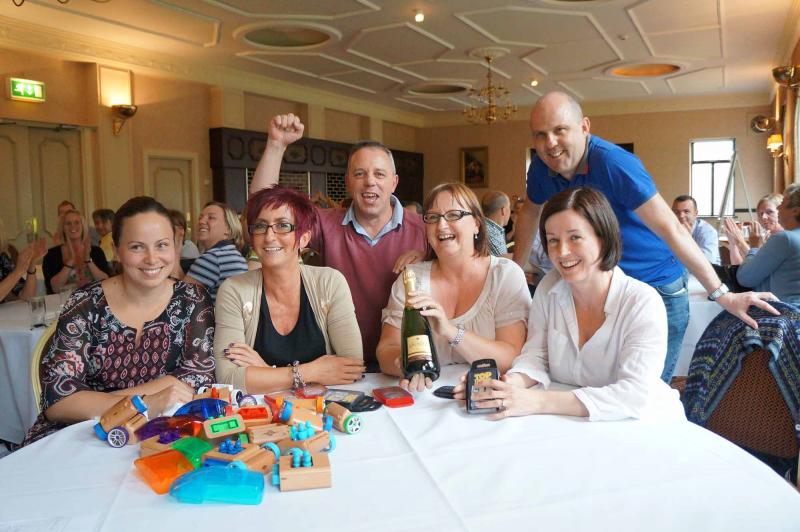 Unusual Team Building Icebreakers
Team building icebreakers aren't specifically designed to have a developmental focus. Instead, brain teasers and icebreaker games are meant to loosen up attendees and prepare them for the activities to come.
For most, ice breakers are associated with 'get-to-know-you' games like Two Truths One Lie, Would You Rather and Have You Ever. These are often overdone icebreaker solutions and whilst some individuals love to take part, other participants can end up feeling awkward and uncomfortable rather than relaxed and prepared for the day ahead.
To appeal to those who aren't fans of your standard icebreakers, consider implementing something a little more quirky like our Body Rap activity, which has participants create a visual and auditory medley by stomping and body slapping, combining humour and rhythm to energise the group and prepare them for the events to come.
A very different solution might look a little like Need 4 Speed, an efficiency-driven game that pits teams against each other to correctly assemble a range of 'snap together' concept cars, battling to create the most effective assembly line. This style of high-energy icebreaker serves as a great invigorating activity, preparing the participants for the team building day ahead by getting their brain in gear with a relatively simple, yet still challenging game.
If the attendees genuinely don't know each other or you are absolutely set on using a 'get-to-know-you' game, then make sure it's different from the norm. Knowing Me Knowing You – Work Styles is an event that works particularly well in this situation because whilst it encourages those attending to engage with one another, it isn't embarrassment or story focused and demands little from the participant beyond answering simple questions. The activity centres on choosing your work preferences and then sharing them with those taking part, a quick and easy game that encourages cooperation but isn't too intrusive or personal.
Icebreakers are easily one of the most difficult challenges to tackle for a diverse audience, simply because there are so many different options, so don't be afraid to take your time making the right selection.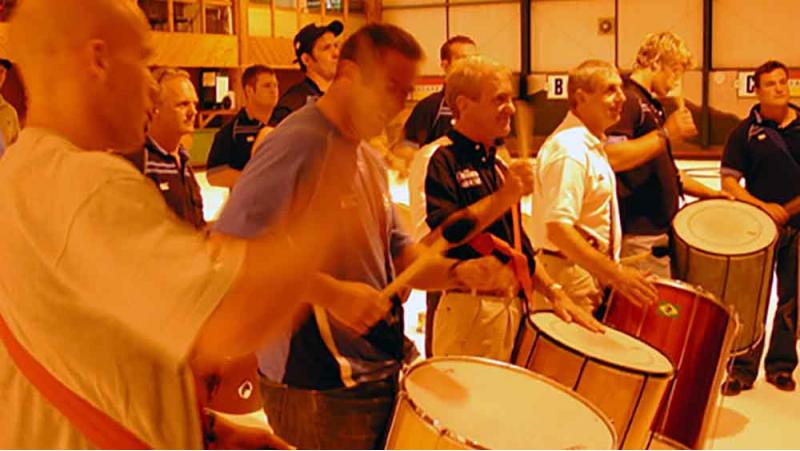 Unusual Team Building Events
As with team building icebreakers, it's important to supplement your team building day with a few less conventional events and activities. Most team building games and activities require teamwork and problem-solving under significant time pressure; this can often lead to a single individual taking the lead and instructing the rest of the group. This is absolutely fine and often shows plenty of benefits, improving both leadership skills and team cohesion, though it can have the opposite effect in the wrong situations.
The concern is that some members of your team may naturally stay in the back and remain unnoticed which, occasionally, can lead to them not being included. This removes all of the activity's value for these participants, resulting in alienation and unhappiness.
To avoid this, selecting more unusual team building events that demand total participation from everyone involved is much more effective for a modern, diverse and varied office.
Team building activities like BeatsWork and Orchestrate! achieve this through the medium of music, getting every participant involved in creating a piece of music together. Less outgoing members of the team can become comfortable more easily doing this style of activity, engaging with their colleagues without having to speak up and take command of a situation. In fact, the majority of rhythm-based or musical activities that bring the whole group together are great at this and should definitely be considered as something a little different within your team building day.
Another great option is something a little more calming, yet equally inclusive and group oriented. Meditainment is an excellent activity that helps prepare those attending your team building day for future brain-teasers and problem-solving challenges. Built around an effective meditation technique, this activity is a relaxer and nerve-buster above all else, which makes it very different from the standard problem-solving team activity formula.
This is just the tip of the iceberg when it comes to unusual team building events and what they can do for you and your team. Be sure to explore our range of options before making your final decision as you are bound to find a game or activity that's a little different but works well for you.
By keeping these points in mind, you shouldn't have a problem crafting a team building day that welcomes every member of your office. Team building is an incredibly useful business tool but only when used correctly and designed with specific learning outcomes in mind. If you want to create a team building day that works for your business, please don't hesitate to get in touch with a member of our team and we will gladly offer you bespoke, tailored advice built around your needs, requirements and goals.